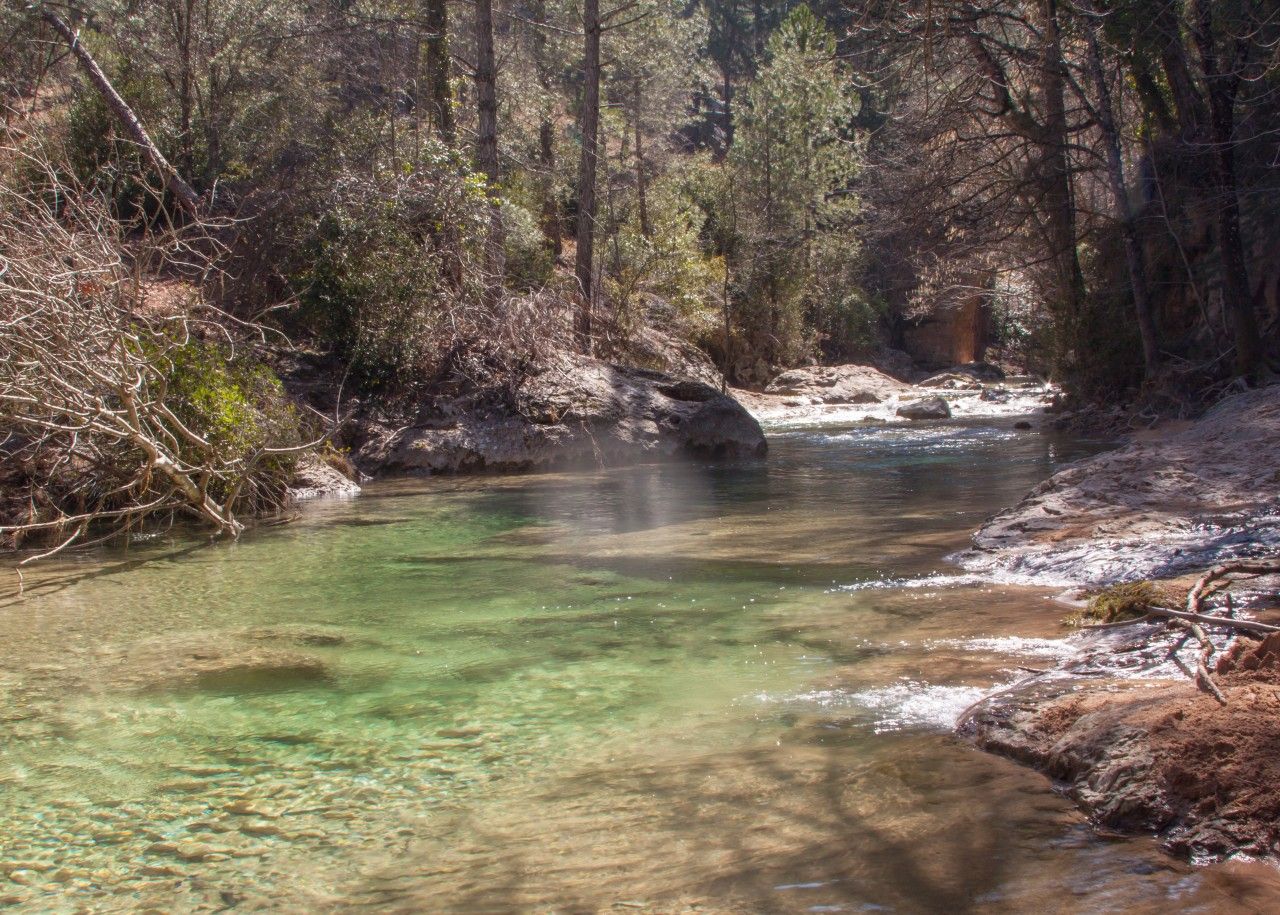 Municipality: Cazorla
Regions: Sierra de Cazorla
Video
The recreation area
Puente de las Herrerías recreation area and its surroundings are one of the most famous places in El Alto Guadalquivir. It is located in the heart of Sierra de Cazorla, Segura y Las Villas Natural Park.
To access this place, visitors should take the Sierra road (A-319) from Cazorla to El Empalme del Valle intersection. At this point, branch off the local road JF-7092 and, after crossing a bridge over the Guadalquivir River, take the local road JF-7091 for 2 kilometers.
The bridge is made of porous limestone ashlars, "toba" so is perfectly integrated in landscape. There is another beautiful stone bridge over the Maillar stream that joins the Guadalquivir River on the right side. During rainy seasons, this place is a well-stocked garden and a crowded swimming area.
In this recreation area, visitors can rest and enjoy a very fast-flowing Guadalquivir River. It is also the starting point of many of the most interesting hiking walks in Sierra de Cazorla, such as the route that leads to the Guadalquivir spring.
The vegetation surrounding the bridge is very thick. There are plenty of fig trees and wild rose bushes. Box trees, ashes and hazelnuts can be found all over the paths surrounding the bridge.
Near this area there are various camp sites and camps for children featuring a great variety of activities such as abseiling, climbing, canoeing and cliff abseiling. Years ago, a caldron to distil lavender essence was placed here as it is near to a water source.
According to legend, on the 15th century Queen Isabella the Catholic was travelling from Córdoba to conquer Granada. They were not able to cross the swollen river. Overnight, her knights built a strong bridge that allowed them to cross to Baza and Guadix.
The bridge is declared a Structure of Cultural Interest.