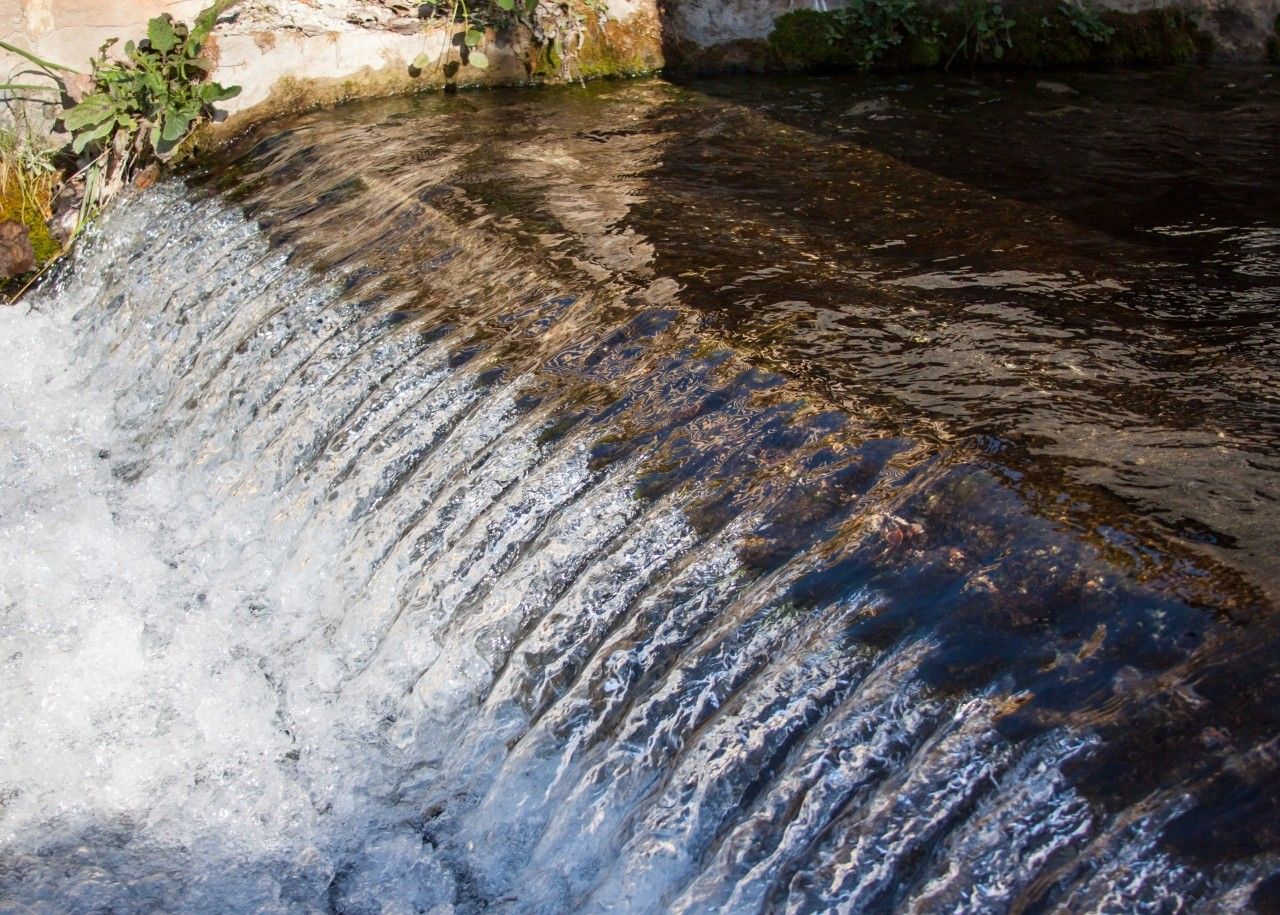 Municipality: Castillo de Locubín
Regions: Sierra Sur de Jaén
Video
The source
The source of the River San Juan is located near Castillo de Locubín, just 4 km towards Valedepeñas de Jaén, and formed by the hollow between the hills of Serrezuela and La Nava.
This source is the heart of Castillo de Locubín. The recreation area makes it an ideal place to spend a lovely day in the countryside surrounded by nature, enjoying a dip in the pools, resting beneath the dense woods or joining a hiking route.
It is an astonishing place where a number of natural pools of crystal clear waters have been formed. Water comes from the underground producing beautiful and intermittent columns of bubbles. In addition, we can find several small waterfalls and channels.
The River San Juan's surrounding area is characterised by a typical Mediterranean landscape, where holm oaks and hermes oaks are common. Other plants found here are the Pistacia lentiscus, White-leaved Rockrose, thyme and rosemary. However, without any doubt, the white poplar is the most abundant species in the area.
Along the San Juan River riverside, there are fertile vegetable gardens that form the "Vega Castillera" (Castillera Meadow). This meadow displays all its glory during the spring months with the blossoming of the cherry trees which are plentiful in this area, watered by a channel called "El Caz" from the source of the river.
The temperature of the water is too cold for fish to survive. However, sometimes you can find trout coming from repopulation carried out by fishing clubs.
With regards to the fauna, in the rocky areas one can find poultry, which are very typical of these mountains. One can also find the black wheatear, the Eurasian wren, the blue rock thrush and the Eurasian eagle-owl.
The source of this river sustained all the cultures that came to this region, from the Iberian people to the Romans, they all made the most of its fresh water both for drinking and cultivating.