Fuenmayor recreation area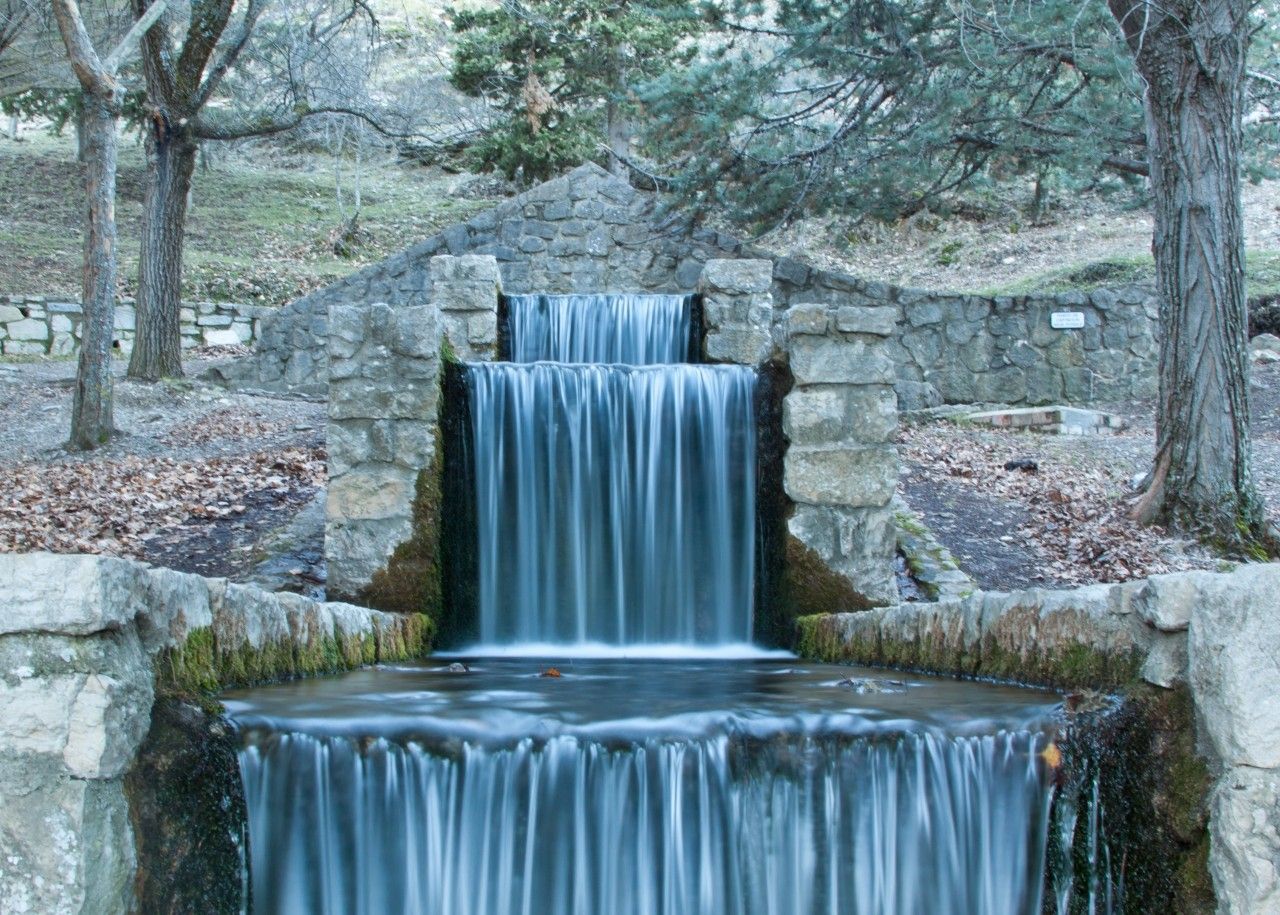 Municipality: Torres
Regions: Sierra Mágina
Video
The recreation area
Fuenmayor Recreation Area is located next to one of the many natural springs in Sierra Mágina Natural Park. It comes from the River Torres, and it is located 7 kms south of the town of Torres, on the slopes of the Almadén Mountain.
Fuenmayor is a lush, refreshing place where you can find a fountain with small waterfalls and a pond.
Very few places are as fresh and nice as this one, even in the summer. Old millstones have been converted into unique tables and stools under the generous shade of large black poplars, holm oaks, walnut trees and hawthorns. It is an ideal place to go camping or simply to enjoy a picnic or a drink in the kiosk.
In the recreation area you can see and hear some birds that are typical in forests and riverbanks such as goldcrests, short-toed tree creepers or grey wagtails.
In the surrounding area one can find fruit trees, where the main crop is cherries, and also breathtaking panoramic views of the town of Torres, and some mountains such as Morrón, Aznaitín, Cerro de la Vieja and Cerro Castelar. We can also find two plant species: the Erinacea anthyllis (aka, blue broom) with purple flowers, long thorns and a deep green colour, and the Echinospartum boissieri a bush with yellow flowers.
A number of routes start at the recreation area for those who like hiking or mountain biking. On these routes you will be able to see different examples of the local vegetation such as the Aleppo pine, olive and almond groves and riverside woods.