Charca de Pegalajar and Fuente de la Reja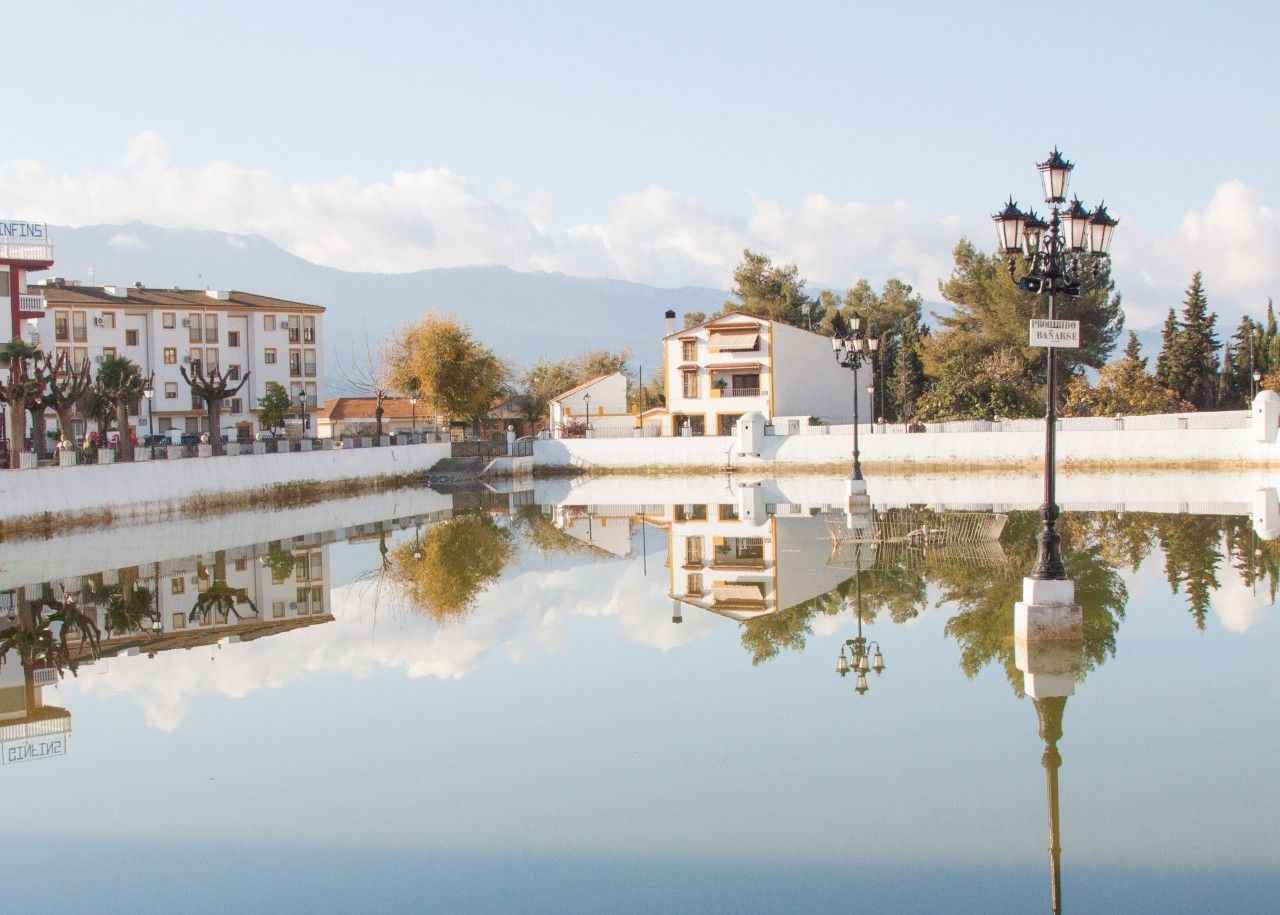 Municipality: Pegalajar
Regions: Sierra Mágina
Video
The pond
The Pegajalar Pond, located in the town centre, is a reservoir that has collected water from the source of La Reja Fountain since the Middle Ages.
The natural spring has been crucial in the development of Pegalajar for centuries. These days it is a focal point for locals when it comes to leisure and celebrations. Therefore, a number of activities take place in this venue such as musical performances, boat trips or swimming competitions.
At the beginning, it was just a dam with a retaining wall made of stone and sluice gates that regulated the water flow through an intricate network of canals that irrigated the crops and olive groves.
The origin of the pond goes back to the Moorish Period. The Chronicles of the Condestable Iranzo which are dated 1469 and 1470 refer to La Reja Fountain, although it was named the Old Fountain until the 19th century.
In La Reja Fountain we find a commemorative painting decorated with heraldic elements, King Phillip III's Coat of Arms and the Arms of the town. In the painting you can read the following:
"In the name of King Phillip III of Spain, this work was made in the town of Pegalajar in the year 1605".
The lack of rain in the past years meant that in 2007, a plan to extract water out of the aquifer was launched. This plan aimed to recover the natural spring, and re-establish it as an important resource for the development of the area.
The assembly formed by La Reja Fountain, the Pond and the Vegetable Garden is an essential part of Pegalajar's historic, cultural, and economic heritage. This was recognised by the Department of Culture of the Andalucian Government when they declared it a "Place of Ethnological Interest".