Pringue's Puddle (Oil Puddle)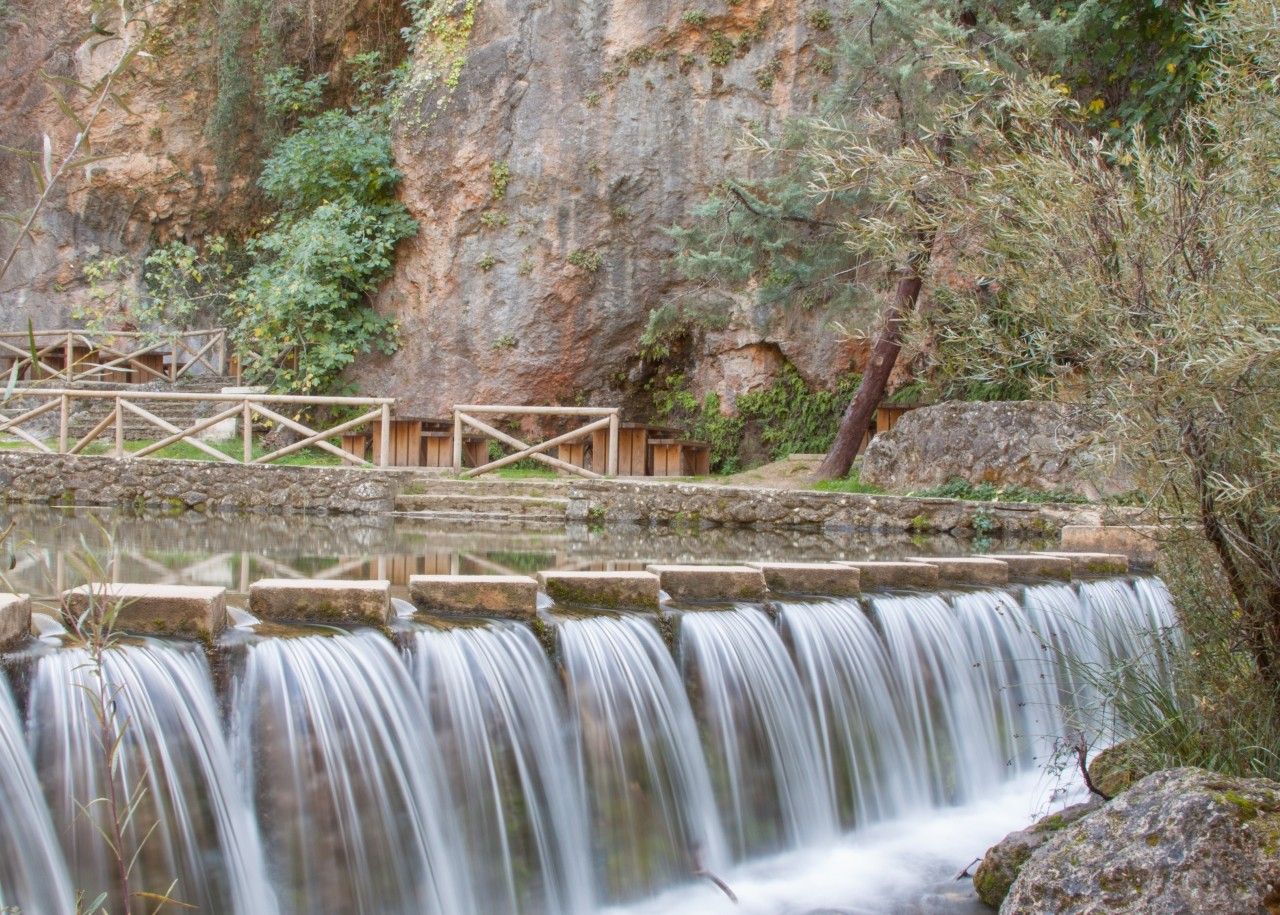 Municipality: Villanueva del Arzobispo
Regions: La Loma y Las Villas
Video
Origin
Tradition says that this place got its name because a donkey loaded up with olive oil fell down on a narrow path coating the water.
The recreation area
Charco del Aceite Recreation Area is located on the Guadalquivir riverbed in the heart of Sierra de las Villas. It is a haven of calm water in the riverbed.
To get here take the road A-6202 which connects Villanueva del Arzobispo and El Pantano del Tranco.
The area has stone tables, wooden benches, a bar and a parking space. It is perfect for swimming in summer and an excellent place to enjoy at any time.
The vegetation is very thick and there are plenty of pines all over the rocky slopes that surround the area.
In the middle of the riverbed there are some enormous stone blocks from which the views are great. The water reflects the green of the vegetation. On one side of the pond there is a big cave where ivy climbs to the ceiling.
It is also worth a visit to the left side of the river where the turbulent water leaves through the opening of the drainage tunnel of El Pantano del Tranco.
Next to the bar there is a path parallel to the river which gives visitors the possibility to enjoy the varied vegetation of riverside woodland such as rosebay, ashes, osiers and viburnum tinus.
Iberian ibex and some raptors such as griffon vulture can be seen.
In the fresh water of the area, through the vivid green reflection of the vegetation, we can find including native barbel, Iberian Nase, kingfisher, trout and even otter.