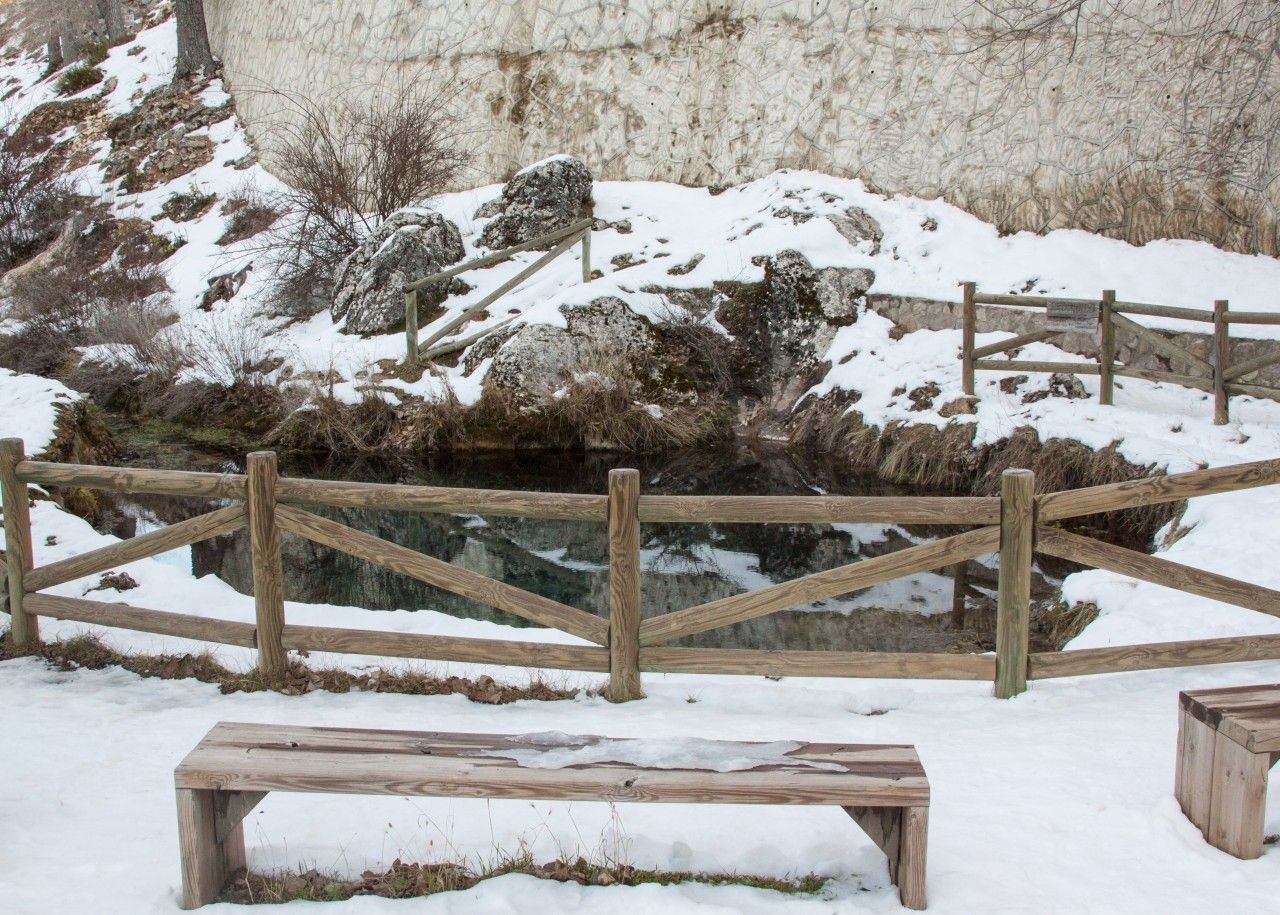 Municipality: Santiago Pontones
Regions: Sierra de Segura
Video
Fuente Segura, the source of Segura river
The source of the River Segura is a spectacular pool located on the slope of a steep, rocky mountain, 1400 metres high right in Sierra de Segura, in a natural spring known as Fuente Segura, in Santiago-Pontones area.
To get to the pool, you have to branch off from Pontón Bajo towards Fuente Segura.
Clear waters of turquoise shades flow vividly from underground through a siphon with a karstic cave at its base that connects it with the outside. From here, the river flows smoothly and peacefully towards the villages in Fuente Segura.
After particularly intense winters with plenty of rain and snow, sometimes a phenomenon called "el reventón" (the explosion) happens around February or March, whereby water comes spontaneously from inside the rock with unusual strength. However, the pool gets practically dry after periods of drought.
The source was explored by a group of speleologist divers in 1979 and 1980, who explored 354 metres of passages bridging a 17 metre slope.
In the source of the river, there is a picnic area with tables, barbeques, fountains and a playing area to enjoy a day out in the countryside. It is an open, bright place where walnuts and black poplars are among the most common trees.
The area around the source is surrounded by ancient cliffs that create natural shelters and upon which ancient cave paintings have been discovered.
A number of routes leave from this place, such as the European route that connects Tarifa and Athens (GR 7), or the route that reveals to us certain secrets of seasonal migration (GR 144).