A griffon vulture rescued in Cazorla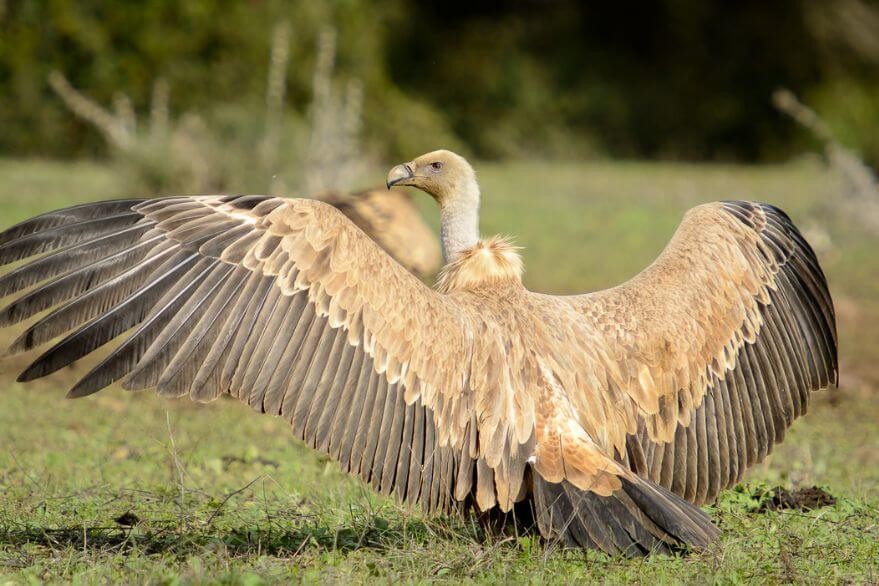 2022-08-09
The griffon vulture is one of the most emblematic species of the Sierra de Cazorla. It is quite common to see the flights of these birds in the local sky. However, it is not common to find them in the interior courtyard of a house.
This is what has happened in a rural tourism establishment in the historic centre of Cazorla. In the Plaza de Santa María, a griffon vulture landed to cool off next to the fountain, in the middle of the heatwave that is scorching the town.
After alerting the Cazorla Local Police, who requested the help of the Centre for the Recovery of Endangered Species (CREA Quiebrajano), the animal had to spend the night in the police cells to protect its own integrity, given its size.
What to do in the event of encountering a disorientated griffon vulture
We must take many precautions, as the bird is outside its natural habitat. It is therefore advisable not to alter the bird"s condition. The first thing to do would be to notify the competent authorities or SEPRONA, the Civil Guard"s Nature Protection Service.
In extreme cases, and if we have to pick up the griffon vulture, we should use a blanket or large towel and throw it over it. In this way, being in the dark, these birds tend to calm down and be more submissive. It is important to hold the bird by the neck and immobilise its head to prevent attacks.
Although it is a bird that feeds on dead mammals, in a state of stress and frightened, the griffon vulture can become quite aggressive, so we should always alert the competent authorities for its protection.
The griffon vulture
The griffon vulture is considered one of the largest birds in Europe and also one of the longest-lived. Along with the black vulture, the bearded vulture and the Egyptian vulture, it is one of the few vulture species that can be found in Europe. In Spain, birds of this species are found in Castile and Leon, Aragon and Andalusia.
The griffon vulture is a gliding bird, i.e. it takes advantage of air currents to take flight. On average, a griffon vulture can fly between 1,800 and 3,500 metres above sea level, although, exceptionally, it can reach an altitude of 6,000 metres.